Up to 12 independently controlled axes allow for the forming of leading edge and fuselage parts
Tangency tracking device decreases setup time for new part programs
Supplied with fixed or hydraulically adjustable die table
CNC control for high accuracy and repeatability
Optional bulldozer for reverse contour forming
Easy integration of automated die handling system
Proven design, providing quick and safe operation
CAM (Computer Aided Manufacturing) Tool design/manufacture and on-site set-up
Typical parts produced on this type of press are : leading edge parts; fuselage parts up to 20 feet long, fuselage parts requiring counter-forming capability.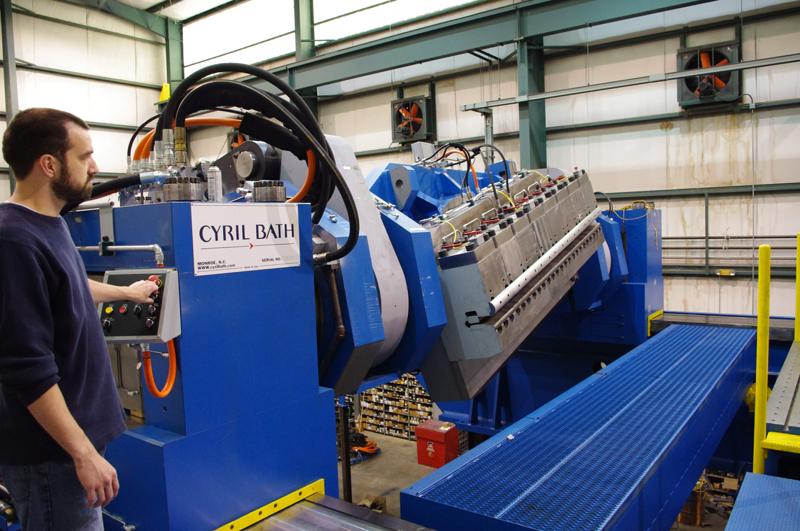 Standard longitudinal sheet stretch forming machines.
The table here under is an indication to give you an overview of the machines we already installed. Each machine can be customized according to your requirements.
FET Standard features and peripheral equipment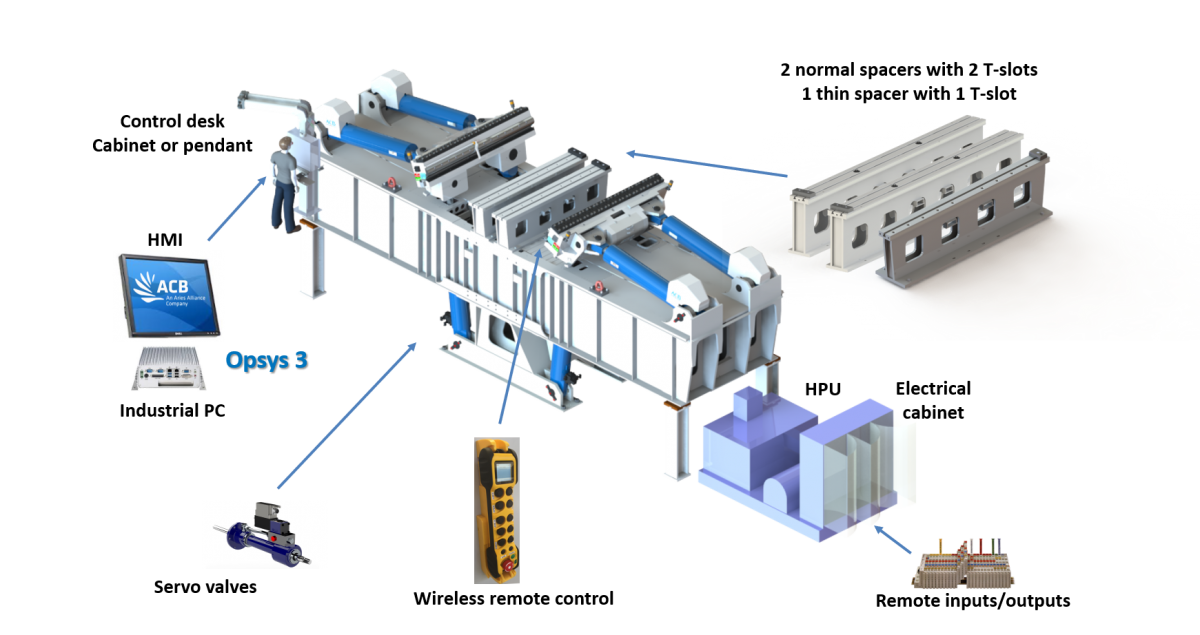 FET Optional features and peripheral equipment
FETM Standard features and peripheral equipment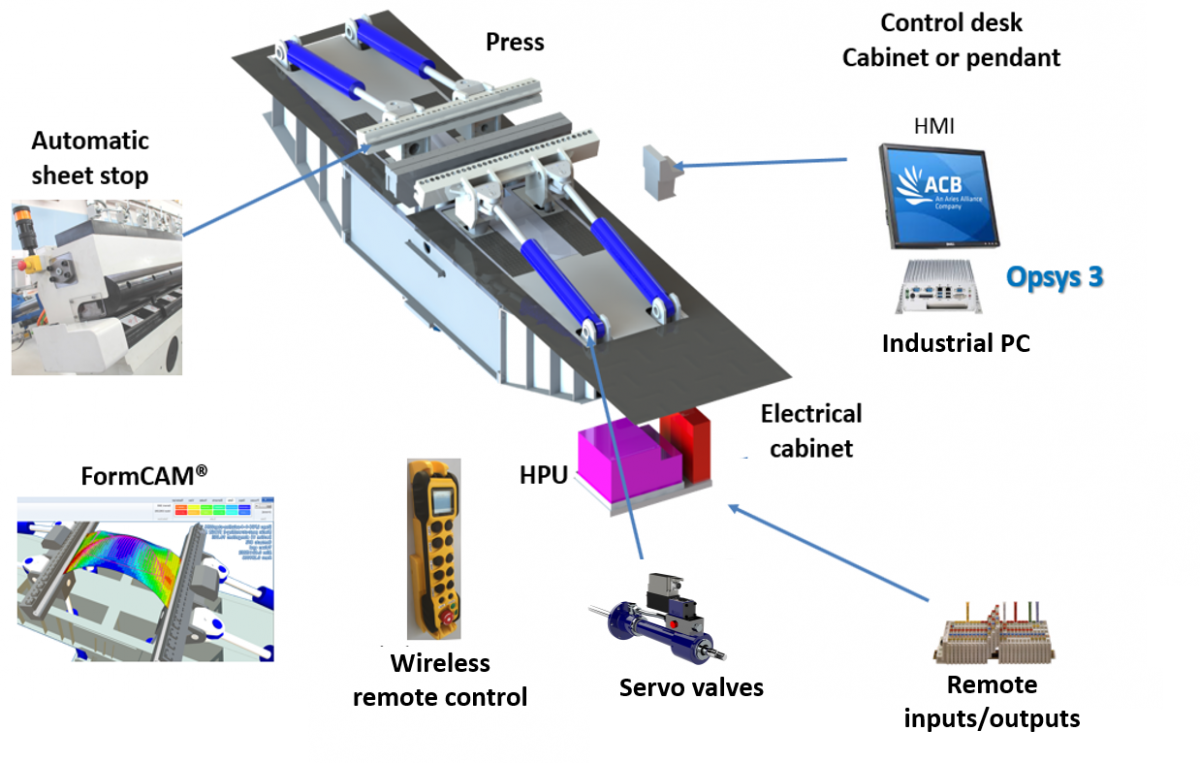 FETM Standard features and peripheral equipment